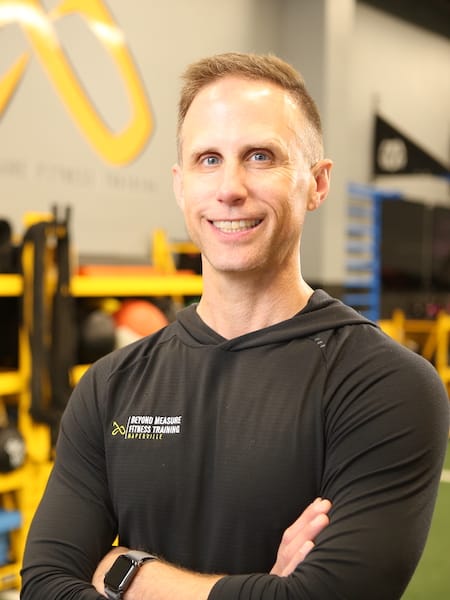 Andy Miner
I've spent the majority of my career as a clinical laboratory technologist before following my passion and becoming a personal trainer. I was born and raised in St. Louis, MO and met my wife while attending Bradley University. We live in Darien with our two young boys.
What made you want to become a personal trainer?
Ten years ago I began to focus on my personal health and nutrition and saw how a consistent practice of moving had a great effect on my life. From that my desire grew to want to help others find the same.
What is your favorite exercise?
Am currently enjoying the double kettlebell clean & press.
What is your least favorite exercise?
Pistol squats.
Guilty Indulgence?
Spicy Sweet Chili Doritos!
Favorite Superhero?
Spider-Man. Just a regular guy trying to do the right thing, with a little bit of sarcasm and humor thrown in.