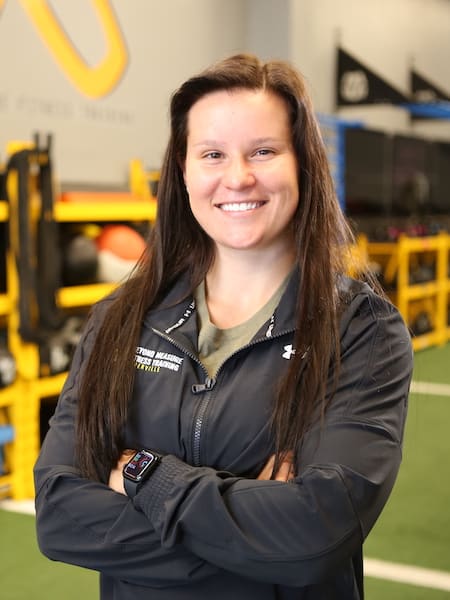 Crysta French
My name is Crysta French and I graduated from Central College in 2023 with an Exercise Science Degree. I also have my Certified Personal Training Certificate and my Corrective Exercise Specialization. Health and fitness has been a huge passion of mine from a young age. In my free time, I enjoy spending time with my loved ones, being outdoors, and traveling.
What made you want to become a personal trainer?
I was active starting in a very young age with a variety of sports, I ended up playing soccer for 13 years. I also love being active outdoors as often as I can. I knew I enjoyed working with others, which led me to starting in degree in psychology. I quickly can buy my love, her health and fitness with psychology, leaving me to where I am today. I am fortunate enough to be able to do both every day, helping people achieve goals is my passion.
What is my favorite exercise?
I love barbell, deadlifts, incline, dumbbell, bench press, and front squats.
What is my least favorite exercise?
Calf raises
What is my guilty indulgence?
Donuts
Who is my favorite superhero?
Super girl, she represents so much strength, power and that you can do anything you put your mind to.