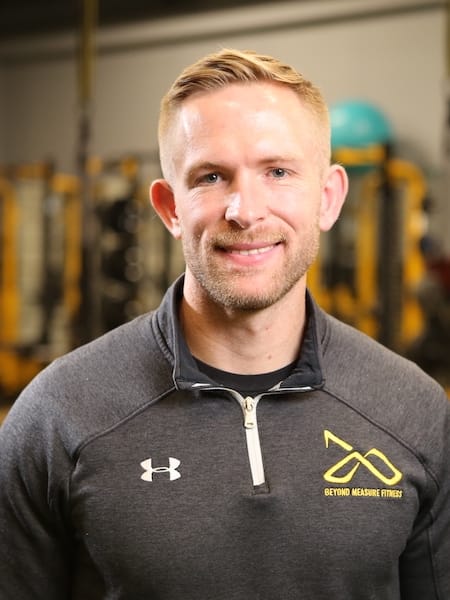 Steve Hlavac
Hi! My name is Steve Hlavac and I am the Owner and personal trainer at Beyond Measure Fitness. My wife Kate and I have been happily married for 5 years, and have a son named Jaxson (born March 2021) and a 5 year old German Shepherd named Banion.
What made you want to become a personal trainer?
From a very early age, I was able to see how taking care of your health and fitness has a direct impact on overall happiness. If I can encourage people to move better, feel better, and get stronger, I believe they will live a happier and more fulfilled life.
What is your favorite exercise?
I love so many of them! Right now I would say the single arm overhead press.
What is your least favorite exercise?
Great question. Usually, the least favorite is the one you should probably do the most. I'll go with lateral lunges, because it is one of those that I should definitely be doing often.
Guilty Indulgence?
Pizza for sure
Favorite Superhero?
I'm a fan of Batman because he doesn't want any attention or credit for the good things that he does. In fact, he hides from the attention.