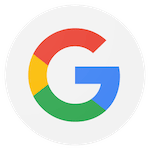 The only gym I've ever been consistent with! I used to hate the thought of exercise, but now even on my "bad" days I still look forward to working out.
BMFT has definitely cracked the code when it comes to creating a comfortable yet challenging atmosphere for their members while creating long term success. I signed up on a whim after being frustrated with my lack of consistency at other, traditional big chain gyms. That was March 2021 and it was like a switch was instantly flipped. Since then I've shown up almost every day and have seen incredible results in my strength along with losing over 60lbs.
I like working out with people as it makes the workout more fun and engaging, but I don't like huge, intimidating classes bc I've always felt lost and overlooked. Those large classes never provided alternatives to accommodate injuries or for those beginning their fitness journey. At BMFT they're quick to help alter moves and exercises for any reason.
The coaches are always encouraging and ready to demonstrate moves, exercises, spot heavy weights, etc.
I love seeing the same people every workout bc it means low membership turnover which is a great indication of not only how well they handle client relationships, but also how they've flipped so many people's mindsets around fitness. Many of the members have been with the gym for years and still remain consistent in their attendance which shows people are seeing results and yet not getting bored.
Even though most members have been here for awhile, that hasn't created a "cliquey" or ostracizing atmosphere. Everyone (staff and members alike) is very welcoming to new people and willing to chat/answer questions/help however they can.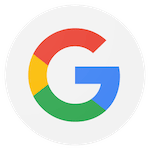 I have been at the gym for 3-4 yrs now. Honestly can say its been the best I have ever been to. I would go to the gym on my own but never knew what to do. All the coaches here are so helpful and everything is right there and all you have to do is do it! I know the time I am there I will get a great work out each time. Even during the pandemic they adapted to everyone's needs and made workouts for us via zoom where we could all come together like we did at the gym and work out. If you are looking to start at a gym and want expert knowledge regardless of what level you are starting at then this is the gym for you. The coaches the other gym goers are all there for you to help and support you on your journey. Highly recommend it.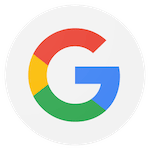 This is the gym for you! I researched a ton of gyms to find a place where staff are very well versed in fitness. What a bonus that Beyond Measure goes far beyond physical fitness!!! In addition to workouts (that are catered to each individual's needs), they offer nutrition advice, tips and tricks videos, workout challenges, nutritional programs to lose weight, nutrition advice, meal tips, training advice, supplements, a great protein shake bar!! They provide everything you need for physical, nutritional and mental improvement. EVERYONE - staff and patrons - are encouraging and motivating. The positive vibes only atmosphere allows for all fitness levels and all ages to fit in with every program they offer without making you feel self-conscious. The owners truly care about staff and clients and it shows every single day in multitudes of ways! You will find that trainers are far more educated than most any other gym. After each workout, we leave feeling uplifted and accomplished thanks to the owners, the trainers and the clients!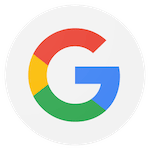 BMFT is one of the BEST small group fitness training gyms. the coaches are all invested and supportive of all their members and I immediately felt welcomed. The staff are extremely knowledgeable about all areas of fitness and are very professional. This gym, and the structure of the small groups, easily allows all fitness levels to participate, be challenged and to improve quickly. The coaches will suggest modifications if needed and are always positive and encouraging. The classes are never repetitive, structured so you are using different equipment and time sequences so it always feels like a new workout. BMFT keeps me motivated to keep working towards my goals!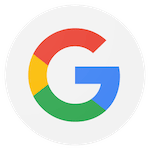 BMFT : Amazing place for working out. My fav is HIIT on Tuesdays. My coaches Casey, Steve, Kate, Berit, Andy are amazing. They are well trained and they always guide me and make me more better in my workouts. Thanks to all my trainers. BMFT rocks ⭐️⭐️⭐️⭐️⭐️ Highly recommend. If you planning to really loose some weight then this is the right place.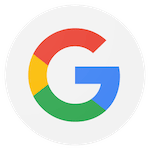 LOVE this place. Steve and Kate have done a wonderful job with their business. The training is professional and the workouts will push you BUT you're always encouraged to work at a rate that's appropriate for you. The workouts are well designed, there is a strong focus on technique and an emphasis on being safe and injury free. Folks - if you're looking for a super positive environment where you can focus on becoming the strongest version of yourself, I highly recommend BMF!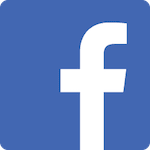 I cannot say enough about everyone there. I usually workout with Steve, Kate, or Amanda. They are amazing trainers. They work with you to make sure all the movements work with your limitations. Beyond Measure has great energy and the trainers always always always build you up. They also provide a safe environment.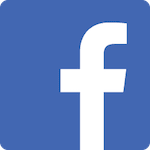 This place is the real deal! The love, professionalism, and community are unparalleled. Steve treats all his members like athletes and family. Kate will have you feeling so loved and connected with all the extra events and personal touches. Bottom line is you are getting the best customer service and workout in the Western Suburbs. It's a beautiful gym with easy parking- it's like the Cheers of Gyms- where everybody knows your name and they're always glad you came. You will see results and be able to reach your goals whether they are strength, weight loss, mental health or performance based. Building a booty, doing pull ups, or deadlifting PR- you got it. The workouts are always changing and tailored to you. I've gotten so much stronger and a bit leaner since joining. You'll love it.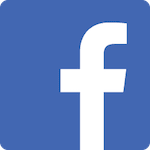 Had an amazing virtual workout this morning. Workout done!!! Now to do some decluttering. Feeling motivated after this workout.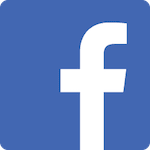 I can't say enough good things about this gym. I feel like I have found a place I can call home. Wherever you are in your fitness journey, Kate and Steve will meet you there. And the support of the other members is immeasurable!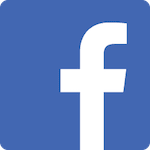 Had a great weekend virtual workout, thanks to Steve and Kate! can't wait for the next one 😀